China has announced that it is conducting a military exercise in the South China Sea in response to the month-long war games staged by the United States and its QUAD allies in the disputed region.
After INS Vikrant, 5 reasons why the Indian Navy needs 'INS Vishal', a third aircraft carrier to deal with China
U.S.-led military exercises called Large Scale Global Exercise 21 (LSGE21) are underway in the Indo-Pacific. The exercise began on August 2 and will run until August 27.
According to the South China Morning Post, these are the first large-scale naval and amphibious exercises since the United States' Ocean Venture exercises in 1981 with allies, including NATO nations during the Cold War.
This will signal competitors that the US military "remains ready for the high end of war expressly because of its global operational commitments," the US Navy said.
The exercise includes activities such as field training, amphibious landings, airborne and ground maneuvers, air operations and logistical support activities. Maritime operations and other special operational activities are also included, according to a statement issued by US Indo-Pacific Command.
For its part, China wants to establish a navigation restriction zone and has therefore prohibited ships from entering the area between the Paracels Islands and the province of Hainan Island from August 6 to 10, 2021.
Superpower clash: Is China on course to beat the United States by deploying the world's first 6th generation fighter jet?
The Chinese exercise, according to various reports, will also involve large-scale maneuvers to counter American influence in the region.
According to Chinese analysts, the exercise resembles an exercise conducted last year in which the Chinese People's Liberation Army (PLA) allegedly carried out anti-ship "plane killer" ballistic missile exercises.
LSGE21 comprises various branches of the United States Armed Forces, British Army, Australian Defense Force and Japanese Self-Defense Force to conduct operations in all fields in the region.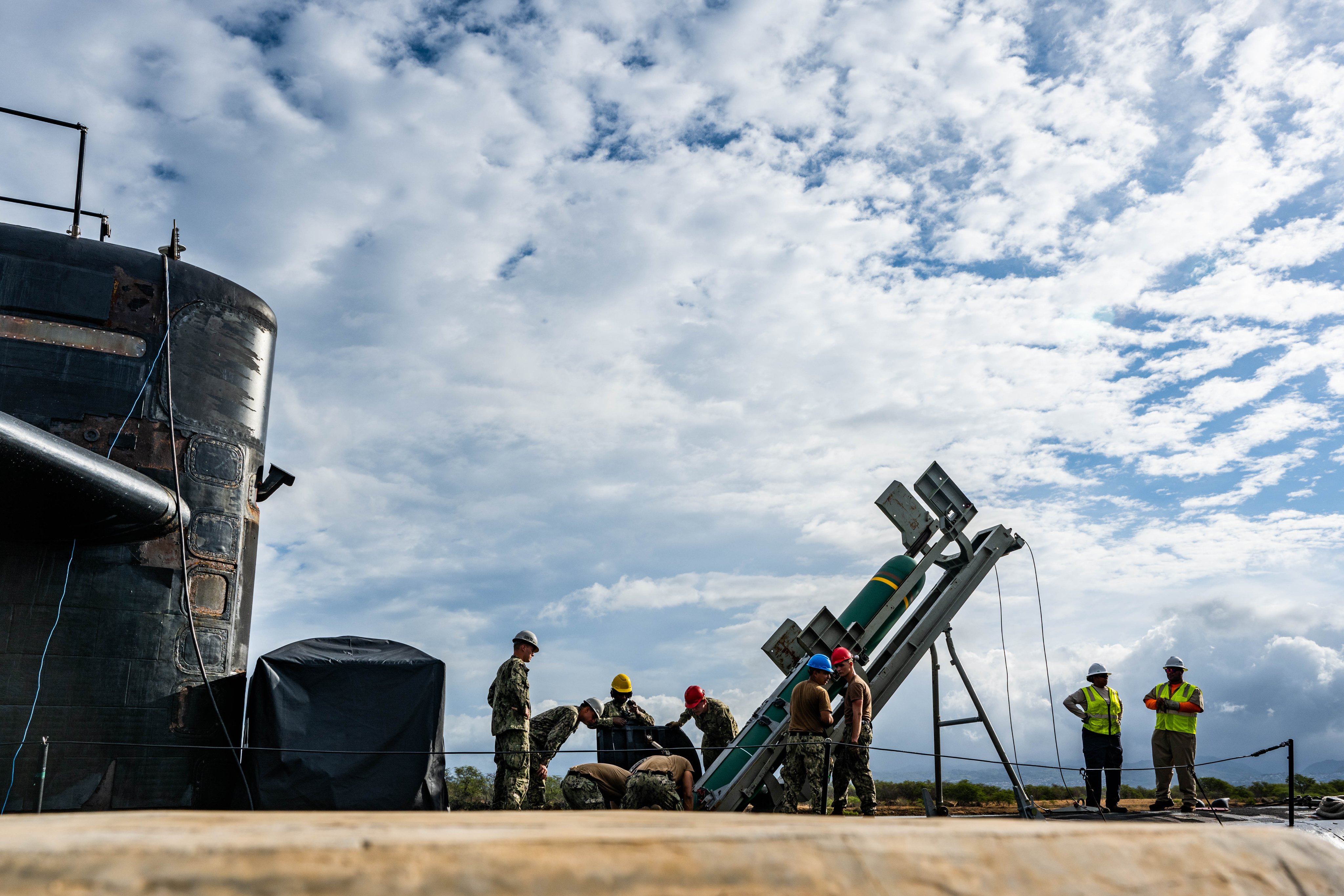 India has also deployed four warships, including a guided missile destroyer and a guided missile frigate for a period of two months to Southeast Asia, the South China Sea and the Western Pacific, the report said. Indian Navy in a statement.
A naval task force comprising a guided-missile destroyer and a guided-missile frigate in the South China Sea to strengthen ties with other countries involved in the region after clashes between Indian and Chinese troops along the disputed border.
India has joined QUAD (Quadrilateral Security Dialogue) with the United States, Japan and Australia to subdue China in the Indo-Pacific region.
Large-scale exercise 2021 begins today! # LSE2021 demonstrates our ability to employ precise, lethal and overwhelming force on a global scale through @USFleetForces, @USPacificFleet & @USNavyEurope with @ US2ndFleet, @ US3rdFleet, # US6thFleet, @ US7thFleet, # US10thfleet & in 17 time zones! pic.twitter.com/McPRzJjag2

– USNavyCNO (@USNavyCNO) August 3, 2021
Described by the Stars and Stripes as "the largest of its kind in 40 years," the LSGE21 is another sign of increased US involvement in the region as part of Washington's continued commitment to its Indo strategy. -peaceful.
Notably, the Malabar naval exercises organized by India and involving the QUAD countries are also expected to take place in the same month.
Taiwan issue and South China Sea dispute
The United States and China disagree on the status of Taiwan. While Washington does not openly recognize the Autonomous Island as sovereign territory, it has provided military assistance to Taipei to help protect it against China's intimidating tactics.
In recent months, US warships have passed through the Taiwan Strait, prompting a strong reaction from Beijing.
"If anyone dares to separate Taiwan from mainland China, the People's Liberation Army will retaliate and be determined to protect national unity and territorial integrity at all costs," said the Chinese ministry spokesperson. Wu Qian defense.
In addition, US officials have reaffirmed what they call China's illegal claim on the South China Sea, resulting in long-standing disputes with countries such as the Philippines, Malaysia, Indonesia, Brunei, Taiwan and Vietnam.
Other major points of contention have focused on Taiwan and the Diaoyu Islands, which again involve another US ally, Japan.
Beijing has asserted its claims through its "nine-dash line" in the South China Sea which has been adopted from Chinese maps in the 1940s. The claim has been characterized as inherently "maximalistAnd aimed to gain control of all elements, including the land and seabed encompassed in the space encircled by the nine-dash line.
More than a decade ago, the Permanent Court of Arbitration in The Hague rejected China's request to many of the South China Sea through which 21% of world trade transits. However, that did not stop Chinese efforts to take control of the disputed region. China recently approved coast guard legislation Further authorizes its maritime law enforcement agencies to use lethal force on external vessels in Chinese waters.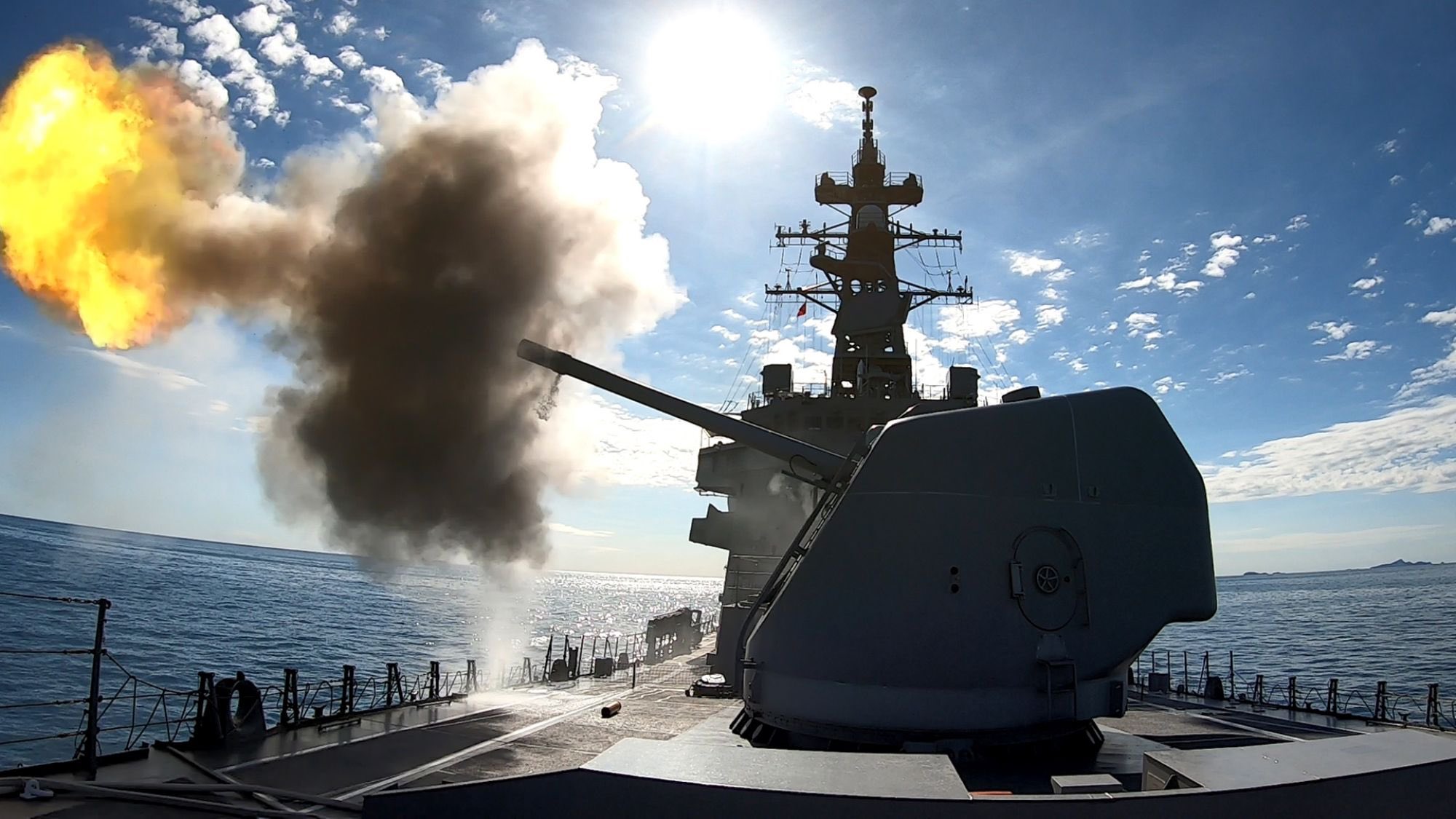 Subsequently, Japan intends to deploy Land Self-Defense Force (GSDF) missile units near the coast of Taiwan, which are within the range of its contested areas with China in 2022, are deterrent, defensive, and challenge Chinese regional hegemony . Japan is also considering installing an electronic warfare unit and a new SDF base as its perception of the threat to China increases.
India's response
India has participated in and stepped up cooperation with QUAD countries to counter China's aggressive actions, especially after the bloody border episode in the Galwan Valley in eastern Ladakh last year. The two countries have been stuck in an impasse at Line of Actual Control, their de facto Himalayan border, for over a year now.
After the 12th round of corps commander-level talks on July 31, Indian and Chinese troops decided to disengage in Gogra, a sticking point at LAC. "The disengagement process took place over two days, August 4 and 5. The troops from both camps are now in their respective permanent bases," the Indian army said in a statement. A declaration.
#Indian Navythe ships of the Eastern Fleet – #INSRanvijay, #INSShivalik, #INSKadmatt & #INSKora are scheduled to carry out an overseas deployment of more than two months for #South East Asia, #South China Sea & Western Pacific (1 / n).@DefenceMinIndia@PRO_Vizaghttps://t.co/cMdPCUFslM
File pic.twitter.com/ljTHmoULPB

– SpokespersonNavy (@indiannavy) August 2, 2021
The Indian Navy has sent four warships to the United States-led exercise in the South China Sea. These ships will remain deployed in Southeast Asia, the South China Sea and the Western Pacific for a period of two months.
Earlier this year, both sides withdrew their troops from the Pangong Tso area. Despite these measures, each camp currently has about 50,000 to 60,000 soldiers, in addition to arms, artillery and combat equipment at the border.
There are reports that China has also created more than 100 new silos for its intercontinental ballistic missiles and two helipads along the LAC.
However, the two countries maintain strong and active economic and trade relations. Nonetheless, we have seen the emergence of a growing coalition made up of countries such as the United States, Japan, Australia and Vietnam to counter Chinese actions, demonstrating vigilance, promote freedom of navigation and whose advent has brought greater Indian consideration to the larger global geopolitical game at hand.
Chinese justification
Strategic analysts have used the analogy of "shotguns ready against wolves" to secure fundamental interests to describe the Chinese state of mind. According to the Chinese state-owned Global Times, the United States is highlighting its ability to counter a simultaneous attack from China and Russia via the LSGE21, which also paradoxically underscores the level of concern of the United States. United concerning the two countries.
Previously, China had condemned multilateral military maneuvers as destabilizing. China and Russia are also expected to conduct joint exercises from Aug. 13 at the Qingtongxia combined arms tactical training base in northwest China's Ningxia Hui Autonomous Region.
China has a large selection of anti-aircraft weapons such as the DF-21D and the DF-26 "aircraft carrier killer" #missiles. The South China Sea is entirely within reach of the #PLA; all of the United States #aircraft carrier movement in the region is to the delight of PLA: analysts. https://t.co/X5L0foka6Q pic.twitter.com/rEPjp9gqAZ

– Global Times (@globaltimesnews) July 4, 2020
The planned five-day naval exercises closely resemble exercises conducted last year that involved anti-ship ballistic missiles deployed by the PLA and medium-range ballistic missiles.
The PLA promotes the concept of joint operations with the participation of different branches of the armed forces such as the PLA Rocket Force. A Chinese aircraft carrier has been spotted in the South China Sea, fueling speculation about its participation in the exercises.
President Xi Jinping said earlier that China must strive to become a "true maritime powerAnd the latest exercises seem to be an important step in that direction.
China, also militarily and in a show of force, appears to be protesting what it sees as an intrusion by the United States into its sphere of influence. Hu Xijin, editor of the Global Times, said, "The United States cannot make Taiwan a beachhead for its intensified strategic containment of the Chinese mainland. Otherwise, the mainland will undoubtedly demolish this fortress at all costs. "
– Written by Arushi Singh